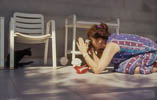 To learn more
We think that learning new things is a good way of spending your time. Not for making more money, but for the sheer pleasure of understanding more about the world that surrounds us. In addition to what we learned at school and on the job, we have studied many subjects just for the fun of it. For instance, botany, bird watching, photography, web design, Spanish, evolution just to mention a few.
Cllick the thumbnail pictures to get to the various descriptions!
Botany
Some time towards the end of the 1970-ies Margareta found a course in floristics, where most of the local flora was studied during field excursions. She participated while Pär was baby sitting. Next year, Pär joined the same course, while Margareta looked after the children. We got well acquainted with the wild flora, which we have had much pleasure from since then. It is really satisfying to know what you see when you are out in the nature.
Later, from 1984, Pär joined a project to investigate the flora in Sollentuna, with the knowledge gained from the floristics course. You can read more about it under Nature.

Bird watching and Ornithology
We participated in bird watching courses with inspiring teachers, and got to know the local bird fauna quite well. We own since long LP records with bird song (European birds) and it is one way to learn the various sounds of them, but an experienced teacher in ornithology can give you even more, and tell you tricks in how to separate one bird's song from another in the same "family". One of these happy moments was when we heard a river warbler for the first time, and instantly knew what it was because we remembered the sound from the bird song record (like a tiny sewing machine)! We have had (and have) much pleasure from this, at home in the garden, at bird locations both close by and far away, such as when we saw and heard a trumpeter finch on Fuerteventura (a tiny toy trumpet's toot). To study books about Nature and Bird life is also a way to learn more and nowadays there are lots of brilliant and beautiful TV-series from BBC, for example with Sir David Attenborough.
Fotografi
Pär, who lived close to a reconnaissance aviation unit (F11, now Skavsta airport), could benefit from participating in their photography courses for young people. There he learned to work in the darkroom and to handle cameras. Later, when he lived in a student's hostel we had access to a darkroom, where we spent many late nights. We also had a darkroom with an enlarger when we got our own home. Margareta could let her old Agfa Klack stay on the shelf, and borrow Pär's first Minolta SR-1, and take the special Photo class at her studies at the Art school Konstfackskolan, with inspiring teachers. She studied to be an Art Teacher, and those old black&white photos from the daily life in the 1960-ies are very nice to have now, as so much have changed; some houses and places are no more, new buildings and streets instead. It can be confusing to go to old addresses nowadays. Pär has now digitalised many of our roll-films and diapositives, and we use our own computer as a "develop room", so no smelling darkroom any more, we have a "Lightroom" instead, and some new kinds of cameras to use. Nikon and Panasonic Lumix are favourites just now.
Many years later, and as the digital camera offered totally new possiblities, Pär found a university course (online, he could stay at home) made by a small company – Moderskeppet. It taught Adobe Photoshop and was the basis for Pär's ability to handle this rather complicated tool, and he passed his knowledge on to Margareta, too. Later, Moderskeppet gave another course – Photography – visual communication (7,5 poäng) which he also took. Moderskeppet has since grown a lot and offers lots of courses, mostly about Adobe products (Photoshop, Lightroom, Indesign , Illustrator), but also about several other subjects. But now they are not associated with the university.
Pär has also been happy for the website Lynda.com, where he has taken many courses in topics about Photography, but also in Web design, see below. A good "eye" for motives and moments are always very handy, Margareta is trained a bit more thanks to her Art studies, but Pär is catching on. Practise makes perfect, but constructive reviews are helpful, and we help each other to juggle with such things as design.
Webbdesign
Many years ago, around 2002, we thought it might be fun to have a web site of our own, so we made one. This one is on principle like the first version, but it has been modernized several times, now with WordPress and the Divi theme. But even before that, 1999 we made a home page for the concert series Amorina Recitals, see the page Musik.
Through Lynda.com with their plethora of courses Pär learned more about web design, HTML, PHP, Javascript, Adobe Dreamweaver and could improve our own site, and make home pages for friends, as well.
Here are some of the home pages I have created:
Renprodukter, a family company in Sollentuna where we buy reindeer meat and other products from northern Sweden.
Sollentuna Art Show, which Margareta has participated in almost every year since year 2000.
Tippan Nordén, artist.
Militta Wellner/Rune Johansson, artist couple among our friends.
Spanska
Since 1987 Margareta´s sister is living in Spain, and we thought it would be nice to study Spanish before visiting her for the first time. The Swedish Broadcasting, Sveriges Radio, sent a language serie on learning Spanish, and we started to study "Este Pais" to learn how to communicate on a daily basis. It went pretty well, so we could understand children's books and weekly magazines, Pär read Winnie-the-Pooh translated into Spanish! But what people said to us was now and then hard to understand, and also to say something ourselves and get understood. However, the studies made us enjoy more of our journeys to Spain, and we think that it is handy to be able to know and use some foreign languages, at home or abroad.
We learned German at school during the gymnasium years, and later, when Pär was an assignee at the IBM Laboratory in Böblingen (outside Stuttgart) for eight months 1967-8, we were really good at it. Lingua franca was always German for all the IBM-ers, even when speaking to people from Japan, Spain, The Netherlands, Finland, France, USA, Italy … Our old schoolteachers would have been proud of our new conversation talents, and secretly we thanked them for all those boring lessons of grammar, and the again and again repeated lines.
Some years ago we took evening courses in French, as we had forgotten so much since we left school, and before going on vacation to Chianti in Tuscany, Italy, in 2001, we learned some basics in that language, too.
Nowadays we use English daily, thanks to the Internet platforms.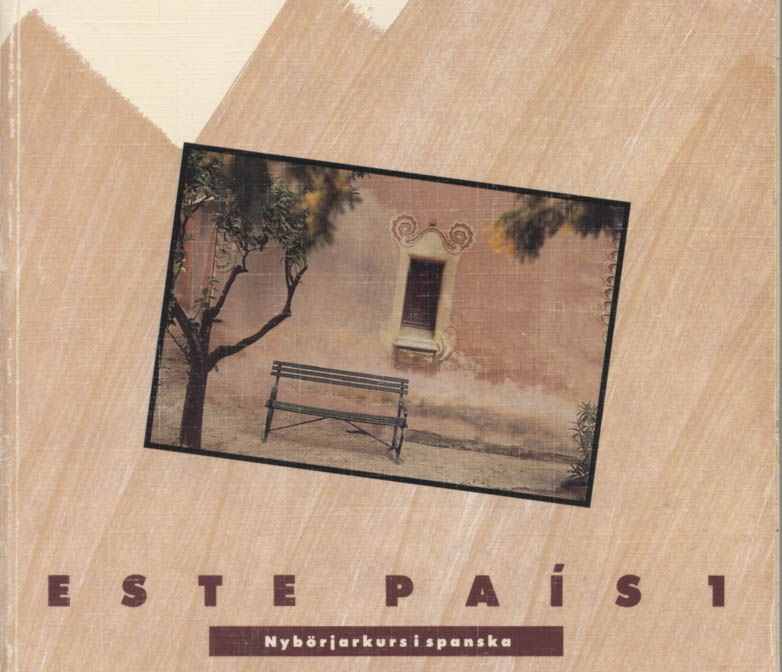 Evolution
Nature and Science tempted Pär to study more about evolution, and he was lucky to find that he could study that on the Internet, from Yale University. Here is a link to the first lesson. A most fascinating topic! It inspired him to get books about it, too, for example The Selfish Gene, and The Greatest Show on Earth by Richard Dawkins, plus other titles by him.
He also found an evolution professor in Chicago, Jerry Coyne who has written Why Evolution is True, and he now follows him on Twitter. He has also read his more scientific work Speciation as well as Dawkins' The Extended Phenotype.
One thing leads to another, so he continued with paleontology, another fascinating field. Donald Prothero has written Bringing Fossils to Life: An Introduction to Paleobiology and Evolution: What the Fossils Say and Why It Matters and other books of which I have read some.
He then stumbled in on the controversy about evolution in the US, where  40-45% of the population doesn't believe in it, but rather thinks that the creation story in the Bible is true. Which caused him to read Dawkins' The God Delusion and Coyne's Faith Versus Fact, among several other books. Worrysome with this denial of estabished science in the US, and also in the muslim part of the world. As well as the denial that we humans are causing climate change.