Language and books
"Congratulations" in French?
What is the German "die Lichtmaschine" in English? Oh, generator!
Count to 10 in Icelandic (einn tveir þrír fjórir fimm sex sjö átta níu tíu)!
Books on travels?
Please, help yourself to interesting sites from a small part of our virtual library!
Click on the thumbnail pictures below to reach the various parts!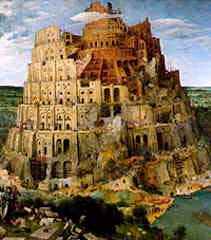 Books online
Second-hand books
Antiquarian Books (Scandinavia) – covers the Nordic countries, nice search function.
Real bookshops are a nice thing
all over the world. Second hand bookshops too, and THE town of such shops is Hay-on-Wye in the U. K. Do not miss it if you are in Wales or Hereford! Perhaps you'll find a long lost book from your childhood! There are more book-towns like that since we first wrote this homesite, in Scotland, Sweden …
Going on vacation? See if there is a book-town there > International Book Towns Movement
Book shops online
Giant Amazon with local branches also ini France, Germany, UK … Nowadays they sell lots of articles other than books.
There are of course lots and lots of other sites. Google on!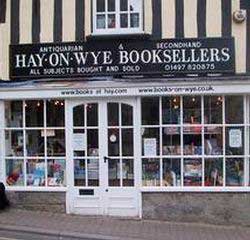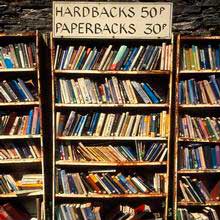 For the constant reader –
a book blanket with sleeves
! A brilliant idea by one of our female Swedish inventors! Order it on-line as a present to yourself or to a bookworm friend, maybe together with a good book.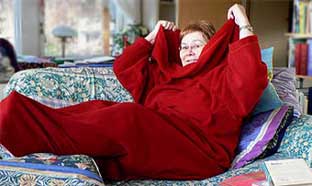 Children and books
Most children love books, and if they get used to read and if somebody reads for them at an early age, they will keep the feeling for reading and for books their whole life. Most books for children are worn out by all that reading and handling, they are often hard to find in second hand book shops.
It is a good thing that the best books have new editions again, and again, and again! And translated to many languages for the joy of many children!
"When I am king, they shall not have bread and shelter only, but also teachings out of books, for a full belly is little worth where the mind is starved"
–The Prince and the Pauper
Mark Twain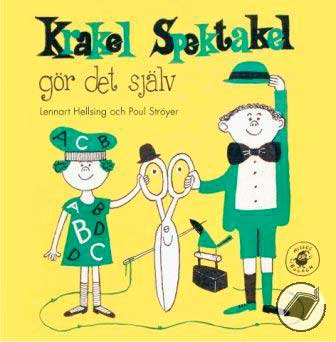 The mother tongue
Mark Twain about LANGUAGE
"But language is a treacherous thing, a most unsure vehicle, and it can seldom arrange descriptive words in such a way that they will not inflate the facts–by help of the reader's imagination, which is always ready to take a hand and work for nothing, and do the bulk of it at that."
– Following the Equator
"We (the British and Americans) are two countries separated by a common language."
G. B. Shaw

Quotes from
United Kingdom English for the American
>>>
CHEERS phrase. 1. Good bye. 2. A typical English drinking toast. 3. Thanks.
You may also hear CHEERIO used as "Good bye". WHAT CHEER (pronounced whatcha) is sometimes used as a greeting. This originates in the phrase "WHAT CHEER are you in?" New Zealanders say HOORAY instead of CHEERS.
JUGGERNAUT n. 1. A very large LORRY, probably from the CONTINENT. The difference between a LORRY and a JUGGERNAUT will be immediately apparent if you should meet each of them on a narrow road. Note: JUGGERNAUT is an INDIAN (i.e. from India) god.
JUMBLE SALE n. 1. Garage sale. This is typically not held in a garage since the garage would be too small. Oddly enough, one finds these are often held in church halls.
JUMPER n. 1. Sweater.
KEEP YOUR HAIR ON phrase. 1. Phrase used to calm someone down, similar to "Keep your shirt on".
KEEP YOUR PECKER UP phrase. 1. Keep smiling, be happy (Honest folks, its true!).
etc, etc.
Have a nice time at "Effingpot" as well -> The Very Best of British – The American's guide to speaking British…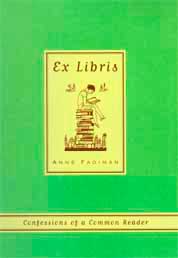 Books before and on travels
To Spain
"Once upon a time in Spain there lived a little bull named Ferdinando …"
Munro Leaf, author and illustrator of dozens of children's books, is best remembered for his signature character, Ferdinand, the Spanish bull who preferred smelling flowers to fighting in a ring in Spain.
One Sunday afternoon in 1935, Leaf decided to write a children's story so that his close friend Robert Lawson (a relatively unknown illustrator) could show his talents. In less than one hour, Leaf composed the beloved 800-word story as it stands today, nearly 70 years later.
Disney made a popular film with this little bull as the hero, and followed the illustration made by Robert Lawson rather closely. But the book is still to find in second hand book shops and well worth looking for!
In crisscrossing the Spanish landscape, preferably in the south of the country, suddenly a big black bull pops up behind a small hill, but he is not charging and his name is Osborne. A clever logotype for Sherry from Andalucía. If you come across a flock of black bulls with a shepherd and dogs it is time to use your camera!
Bulls WITHOUT a shepherd must be avoided!!!
To change the Scottish winters for those on Mallorca may be a dream for many people. Peter Kerr and his family moved to an old farm in the mountains and has written two books about it. Very funny and entertaining! "Snowball Oranges" and "Mañana Mañana", etc
We recommend you to buy the paperback edition if you have a glass of Sangria in your other hand, because you will laugh loudly and you may spill the beverage over the pages in the book!
The musician and sheep shearer Chris Stewart moved to Andalucía and Las Alpujarras, south of Granada. "Driving Over Lemons" and "A Parrot in the Pepper Tree" are good as vacation books too. Happy reading!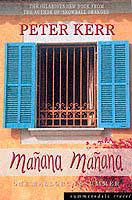 To France
Old and new writers have described the French country and its people in many books, in many languages, and if you want to read about the French way of living, the nearest book shop or library will gladly help you!
Georges Simenon's books about Maigret are in a way still useful on a trip to Paris. If you have read them together with a map over Paris, the city will feel familiar to you once you are there. A nice feeling!
Peter Mayle's books about Provence are coming in new editions almost every year. Reading paperbacks on the journey is very nice when waiting for you flight in an airport lounge, and Peter Mayle's books are a good company in the hand luggage. Some food specialties from the south of France are mentioned too! Could be nice to know about them in the Bistros!
The classics Alfonse Daudet's "Letters from my Mill " and "Tartarin from Tarascon"…
Marcel Pagnol's books, as films as well, we do recommend>>>>>
Exercise your French by reading ASTERIX® – this link has other languages too!
To Great Britain
"B&B – All over England and the rest of the UK you will see signs outside people's houses with B&B on them. These are bed & breakfasts and are the cheapest kind of accommodation available here. Quite the opposite of American B&Bs as I found out in California. I was amazed to find that the house had been done out like a Laura Ashley shop and cost the earth to stay at. In the UK B&B basically consists of a room in someone's house and a good cooked breakfast. Don't forget the black pudding!"
From The Very Best of British – The American's guide to speaking British… A very useful knowledge indeed!
Bill Bryson's "Notes from a Small Island" is about the U. K., and his book "Down Under" about travels in Australia.
Compton Mackenzie's "Whisky Galore" for Scotland. Past times but still entertaining!
Friends of mystery stories
who don't mind a whiff of food in the reading:
George Simenon's books about Maigret , of course! La douce France – in times past! Madame Maigret's Recipe Book will help you to cook Lamb with Lentils.
Commissario Montalbano, on Sicily, by Andrea Camilleri. Montalbano is a policeman who thinks with his heart sometimes and likes good food, too, especially if the mother of the unhappy little crook happens to cook the very best rice croquettes in Italy. BothMontalbano and the crook attend the New Year Party!
Commissario Brunetti by Donna Leon lives in Venice, so if your journey goes to that part of Italy – put some of her books in your luggage! Paperbacks are not heavy and can be left behind. And in the taverns you can try specialties like Pasta con le vongole and other dishes from the Brunetti books.
Chief Inspector Morse, by Colin Dexter, is a nice guide in a way for Oxford and Thames Valley. ("A pint of the Pub's Best Bitter, please!") Do you remember the TV-series with John Thaw and Kevin Whately? Videos for a rainy day and nothing else to do and a cold in the head!
Margareta, a reader of many Mystery books and a former catering cookie baker, found the "Chocolate Chip Cookie Murder" on the Internet by Joanne Fluke with the sleuth Hannah Swensen. Hannah Swensen lives in a small town in Minnesota, U.S.A. and is the owner of a Coffee-Shop. Her roots are Scandinavian, she likes black strong coffee (Swedish plasma) and quite often stumbles over "bodies" hit by blunt instruments. The books always have some yummy recipes (naturally!) not hard to follow! A tin box or jar of Molasses Crackles or Twin Chocolate Delights are the best gift to a friend with a sweet tooth!
The first book about Hannah Swensen was "Chocolate Chip Cookie Murder" but there are many more now, The link is to the writer's own home page, with information about the books and the writer. The plots are like the cookies – tasteful! Not so much blood and odd behaviours!
Another favourite is Tony Hillerman and his Navajo police force. The stories take place in the Four-corners area in USA and you can follow the policemen's lives at work and at home through many books. Besides, you learn a lot about customs and traditions among the different tribes. Ethnography in an easy way!